Two Chinese fighter jets launch air strikes during the Peace Mission 2018 Joint anti-terrorism military exercise. (eng.chinamil.com.cn/Photo by Luo Shunyu)
CHEBARKUL, RUSSIA, Aug. 30 (ChinaMil) -- The "Peace Mission 2018" joint anti-terrorism military exercise kicked off at the No. 255 training range in Chebarkul, Russia on August 29, 2018 local time.
Leaders of the participating troops of the Shanghai Cooperation Organization (SCO) member states and representatives of regional anti-terrorism organizations inspected the exercise.
According to the exercise plan, the participating troops were organized into combat clusters for joint operations. Based on the characteristics of joint anti-terrorism operations, the operations will be implemented in six steps, namely, reconnaissance, blockade and control, air landing, resistance, suppression, and pursuit and attack, so as to fully test the participating troops' joint planning, command, combat and supply capabilities.
More than 3,000 troops from the army, navy, and new types of combat forces, equipped with nearly 500 weapons, took part in the exercise.
Senior Colonel Ma Qixian, Chinese director of the joint director department and assistant of the chief of staff of the Joint Staff Department under the PLA Western Theater Command, said that the exercise showcases the military mutual trust among the SCO member states, which is of great significance to strengthening the multinational joint anti-terrorism capability.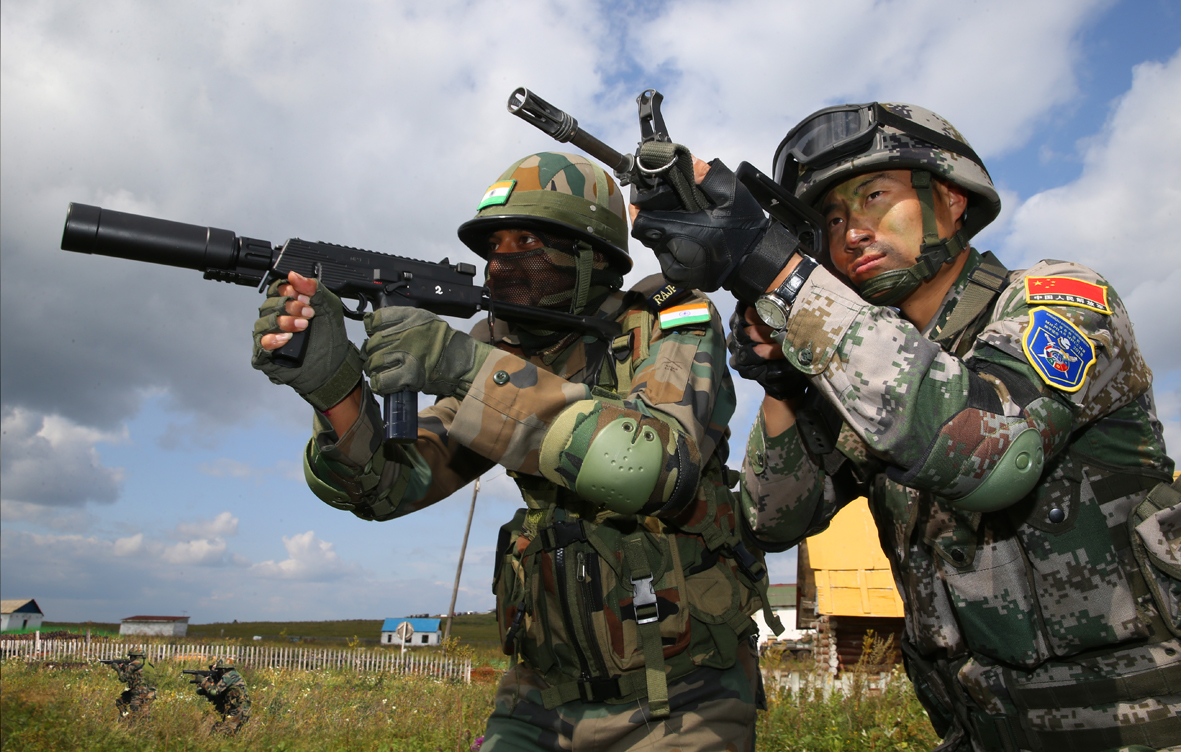 \
Chinese and Russian soldiers look through the sights of their rifles during the Peace Mission 2018 Joint anti-terrorism military exercise. (eng.chinamil.com.cn/Photo by Luo Shunyu)